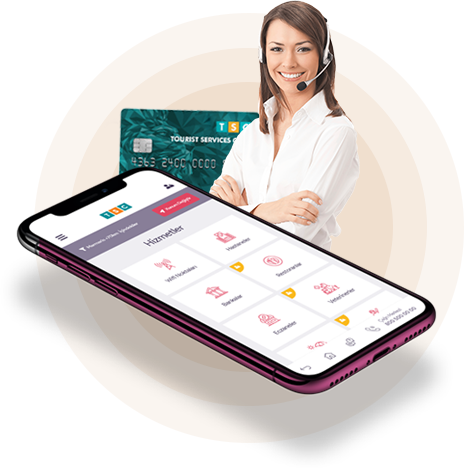 What Is a Touirstic Card?
Tourist Services Card (TSC) is a service designed for tourists on the popular resort project in Turkey. TSC aims to provide the best holiday and travel experiences to its users through the TSC mobile application and call center.
The application includes emergency services, local information and many facilities and services to make your trip enjoyable. In addition to all these, you can reach our call center office in Turkish, English and Russian in three languages and get free answers to all your questions.
The phone has a Wifi service for users who do not have roaming enabled. You can download and use the application by connecting to TSC networks and contact the call center. Within the application, there is a map showing TSC's free Wifi hotspots, you can easily use the applications such as WhatsApp, Viber, Skype by providing internet access from these points.